Apakah kamu penggemar quotes?
Hari ini kamu akan belajar beberapa kutipan cinta Jepang yang manis. Catatan: Ini bukan ucapan asli Jepang tetapi kutipan yang diterjemahkan ke dalam bahasa Jepang. Namun, ada beberapa ungkapan Cinta Jepang yang asli.
Ungkapan cinta berbahasa asing, apakah orang menggunakan ini dalam kehidupan nyata? Jawabannya Tidak. Sebagian besar tidak menggunakan kutipan inspirasional dalam percakapan sehari-hari. Orang-orang menikmati kutipan ini karena memberi mereka sesuatu untuk dipikirkan dan menyenangkan untuk dipelajari.
Jadi al pelajaran ini dan…
Baca, ulas, dan bacakan dengan lantang (cocok untuk tipe pembelajar auditori)
Cetak sebagai bahan ulasan fisik (cocok untuk tipe pembelajar kinestetik atau visual)
Simpan gambar untuk penggunaan pribadi (sebagai kartu flash)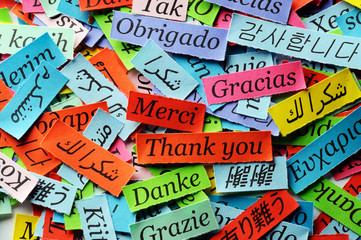 Kata-Kata Cinta Bahasa Jepang (Non Native)
I may not be your first date, kiss, or love, but I want to be your last.
私はあなたが最初にデート、キスした人、あるいは最初の恋人じゃないかもしれませんが、あなたの最後の人になりたいです。
Watashi wa anata ga saisho ni dēto, kisushita hito janai kamo shiremasen ga, anata no saigo no hito ni naritai desu.
Thank you for always being my rainbow after the storm.
いつも嵐の後の私の虹でいてくれてありがとう。
itsumo arashi no ato no watashi no niji de itekurete arigatō.
If I did anything right in my life, it was when I gave my heart to you.
私が人生において正しいことをしたならば、それは私のハートをあなたにあげた時です。
watashi ga jinsē ni oite tadashī koto o shita naraba, sore wa watashi no hāto o anata ni ageta toki desu.
I don't need paradise because I found you. I don't need dreams because I have you.
私はあなたを見つけたので、楽園は要りません。私にはあなたがいるので、夢は要りません。
watashi wa anata o mitsuketa node, rakuen wa irimasen. watashi niwa anata ga irunode, yume wa irimasen.
I swear I couldn't love you more than I do right now, and yet I know I will tomorrow.
私は今よりもあなたを愛することができないと誓います。もう、未来のことがわかっています。
watashi wa ima yori mo anata o aisuru koto ga dekinai to chikaimasu. mō mirai no koto ga wakatte imasu.
To love is nothing. To be loved is something. But to love and be loved is everything.
愛することは何もありません。愛されることは何かがあります。でも、愛することと愛されることは全てです。
aisuru koto wa nanimo arimasen. aisareru koto wa nanika ga arimasu. demo, aisurukoto to aisareru koto wa subete desu
When I look at you, I see the rest of my life in front of my eyes.
私があなたを見るとき、目の前に私の残りの人生が見えます。
watashi ga anata o miru toki, me no mae ni watashi no nokori no jinsē ga miemasu.
If I know what love is, it is because of you.
私は愛とは何かを知っているのであれば、それはあなたのおかげです。
watashi ga ai towa nanika o shitteiru node areba, sore wa anata no okage desu.
Love is like the wind, you can't see it, but you can feel it.
愛は風のよう、あなたはそれを見ることはできませんが、それを感じることができます。
ai wa kaze no yō, anata wa sore o miru koto wa dekimasen ga, sore o kanjiru koto ga dekimasu.
Everywhere I look I am reminded of your love. You are my world.
どこを見ても、私はあなたの愛を思い出します。あなたは私の世界です。
doko o mite mo watashi wa anata no ai o omoidashimasu. anata wa watashi no sekai desu.
I want to be your favorite hello and your hardest goodbye.
私はあなたのお気にいりのハローに、そして一番難しいグッバイになりたいです。
watashi wa anata no okiniiri no haro ni, soshite ichiban muzukashī gubbai ni naritai desu.
If I were to live my life again, I'd find you sooner.
生まれ変わったら、あなたをもっと早く見つけるだろう。
umarekawattara, anata o motto hayaku mitsukeru darō.
Together with you is my favorite place to be.
あなたのそばが、私のお気に入りの場所です。
anata no soba ga, watashi no okiniiri no basho desu.
I'm much more me when I'm with you.
私はあなたと一緒にいる時、もっと私らしくなる。
watashi wa anata to issho ni iru toki, motto watashi rashiku naru.
Kata-Kata Cinta Bahasa Jepang (Native)
愛は小出しにせよ (Cinta yang kuat tumbuh dari tindakan kecil)
Ai wa kodashi ni seyo
Love in small amounts
 一押し二金三男 (3 hal yang laki-laki harus miliki untuk menarik pasangan, yaitu; kuat/agresif, uang, dan karakter fisik yang baik).
Ichi oshi, ni kane, san otoko
First strength, second money, third man
本木にまさる末木なし (Hal yang tidak mungkin menggantikan cinta pertama)
Motoki ni masaru uraki nashi
It's impossible to replace one's first love.
色気より食い気
Iroke yori kuike
Food before romance
Baca juga: Ucapan "Selamat Datang" dalam Bahasa Jepang
愛、屋烏に及ぶ
Pepatah cinta Jepang ini digunakan untuk menggambarkan "cinta yang kuat." Tapi, apa artinya sebenarnya? Bayangkan seseorang yang sedang jatuh cinta. Saking cintanya bahkan burung gagak yang hinggap di atap rumahnya juga akan merasakannya dan jatuh cinta. Cinta yang begitu kuat bahkan akan mempengaruhi burung gagak!
Mengapa gagak? Mungkin karena gagak umum di Jepang dan mereka duduk di atas atap.
Ai, okuu ni oyobu
Love will even reach the crows on the roof.
愛してその醜を忘る (Cinta buta dalam pandangan yang positif)
Ai shite sono shuu wo wasuru
Love and lose ugliness
Ternyata bahasa Jepang tentang ungkapan cinta ini begitu indah dan sangat manis. Apakah kamu tertarik mempelajarinya lebih lanjut? Tutor bahasa Jepang sangat siap membantu kamu dari pemula sampai mahir! Sudah siap? Klik banner di atas ya!
Selamat mencoba!
Sumber gambar: freepik.com
The Junkie.com.2017."Learn 20 Japanese Love Quotes with Translations".linguajunkie.com/japanese/sweet-japanese-love-quotes